It was two weeks ago when I and two of my friends had planned to spend a night at Betty's house. It was never in my comfort zone to stay away from home- partly because I am a shy person and do not talk much with anyone except Lisa, but mostly because of my diffident nature. It was my hair problems that stole my positivity away when I turned 20 and interposed diffidence in me.
It was my sophomore year when the problems began, and when my fellow mates were looking their very best I had to lose a million hair strands each day due to travelling to and fro college which was almost 11kms away from my home. I had been avoiding people ever since.
One day Lisa bought a hair straightener and suggested me to use it. Indeed it worked its magic and I looked good, for a change, but only for a few hours. I liked the way I looked after straightening my hair and decided to do this every day. This went on for a week until one morning my Mom pointed out that my hair had lost its lustre too. I panicked and ran for the mirror. I was aghast to see that really my hair had become listless. I touched it only to find that it was now rough, and its unsmoothness I could compare only with a broom. I was dismayed like never before. I lost all confidence that had arisen and I hated my hair even more. I thought I was destined to have the worst hair of the world until last week.
After having a nice dinner at Betty's place the four of us headed to sleep in Betty's room. Betty had our beds made while Lisa and Debra sorted out movies to watch that night. I was in the bathroom washing my face when I was astonished to find that Betty's combs had not a single strand of hair tangled to the bristles. No doubt Betty had beautiful hair that unfortunate people like me could only dream of, but I never thought that her hair was strong too apart from being silky and shiny. Indeed she was the Rapunzel of our college. The thought broke my heart since as a child I had always admired Rapunzel and her hair and dreamt of being her one day. Ironic!
With a tear rolling down my left cheek I came out of the bathroom and declared that I was not feeling well, called it a day and went to sleep.
I woke up early the next day and was searching for my toothbrush in my bag when Betty woke up who had slept just next to me last night. She was surprised to see so many hair strands on my pillow. Just saying "we need to talk" she pulled my arm and took me to the balcony. That day we, for the first time, had a long talk about my hair problems. I told her all my hair issues while she sat and listened. After listening to every small and big hair issue of my hair she said, "couldn't you tell me all this before?"
"It's too late now, right? There is not a single solution?" I asked being worried.
She laughed and said, "It's not too late, dear, never with the products I use. Come on in, I will tell you my secret today".
We went in and she opened her wardrobe to reveal a treasure- a basket filled with Dove products. She showed me each and every product she uses. She explained to me that there are different products for different kinds of hair. She added that Dove Damage Therapy is specially reinforced for damaged hair like mine. She said, "After listening to your problems I suggest you should use Dove Nourishing Oil

Care
products. It has whatever your hair needs and you will find that your hair is rejuvenated within a week. It will start showing positive effects right from the first day of usage. The new line of Hair Careproducts by Dove Damage Therapy includes Dove Intensive Repair Shampoo and Conditioner System, Dove Daily Treatment Conditioner, and the Dove Damage Therapy System.

I have used them all and I love the way they have put an end to the problem of split ends I had last year. Since you have a problem of hair fall you should try the new Hair Fall Rescue shampoo and conditioner introduced by Dove Damage Therapy too."
I doubted her promise and wondered if she was making a fool out of me. I asked myself, "Can there be a product, so effective? I don't think so."
That evening the first thing I did after going home was to open my laptop and search the net to learn more about Dove. I found the Dove Hair-Aware App in facebook athttps://www.facebook.com/dove/app_127320750626819 and joined it. I looked at the different types of shampoo, conditioner and serum that Dove offers.
I got so excited that I immediately started the engine of my scooter to go to the nearest mart and buy Dove Damage Therapy Hair Fall Rescue shampoo which has micro-moisture serum and also Dove Damage Therapy Oil Nourishing conditioner.
The very next day I applied the products on my hair. I was appalled when I felt my hair which was smooth and shiny after what seemed like ages.
To my surprise, at college everyone was noticing and complementing my hair. It was a completely new and different experience for me. Since then I decided that Dove Damage Therapy is what I am going to use from now onward.
It has been one week now since I last used Dove and my hair is strong and silky like never before. My comb no longer has hair strands attached to its bristles. And when I wake up I never have to find fallen hairs on my pillow. The volume of my hair has increased and so has the number of my friends. I am a totally new person now- confident, beautiful and self-loving. I love my hair like never before. All thanks goes to Betty and her little secret weapon- Dove Damage Therapy. That was the beginning of the new me and that was the end of my hair problems!
Just today I have been proposed by the best looking guy of our class to go out with him. I am reading the card he gave me today and it says,
Will you be my princess, My Rapunzel?"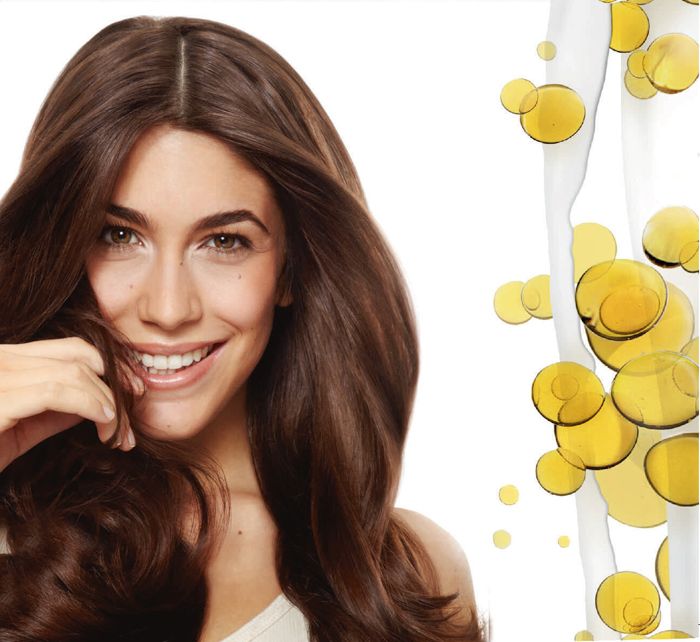 Find out how hair aware are you with Dove:
Dove Hair App